| | |
| --- | --- |
| Name: | Anna |
| Age: | 35 |
| Height: | 163 cm = 5'4'' |
| Weight: | 55 kg = 121.3 lbs |
| User ID: | 01521 |



08.04.2019
Engagement in our dating agency



09.04.2019
Happy Birthday To Us!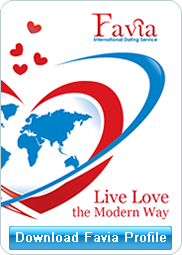 Ron, USA
I want to thank you for everything. I was treated very good by all of your representatives of your agency. Olga was so beautiful in so many ways. She is such a special lady. The kind you met only once in a lifetime. Oskana was a very good translator and very good company. She is a special friend. It was the most unforgettable vacation that I have even had. I had good company, good weather and good food. Your city was very clean and so was the building. I enjoyed seeing churches and museums. I plan on coming back next year. So I will have to save my money. I think that things will work out between Olga and me. Have a nice day and thanks again for everything. Ron.
19.05.2009

Atif
It is a good opportunity to say thanks for all your team in the lovely agency with helpful employees. I have not faced any difficulties in my trip. and I met with a nice and beautiful lady. Interpreter was nice with us (Anna). My trip to Poltava was good too with a professional driver and nice lady (Alina) she also help me with everything and arranged all events. So thank you guys for everything that have been done to me. Now all my thinking is about our future and what we will end up in our journey... Thanks a lot! Atif, Saudi Arabia
Sergio Carlo Oleari
Per quanto riguarda agenzia tutto bene, servizio perfetto , sono stato assistito dall arrivo in aereoporto, bene il servizio traduttore .