| | |
| --- | --- |
| Name: | Aliona |
| Age: | 38 |
| Height: | 168 cm = 5'6'' |
| Weight: | 66 kg = 145.5 lbs |
| User ID: | 01562 |



08.04.2019
Engagement in our dating agency



09.04.2019
Happy Birthday To Us!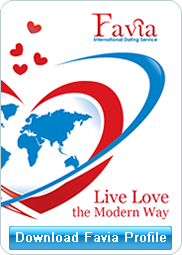 Additional Services (Poltava)
Billiards

Very interesting and exciting game that brings a lot of great fun for you and your lady. Have a party at the pool — it will allow you keep in shape, relax during the holidays simultaneously. Pleasant time spending is guaranteed — stretching over the green baize and pocketing balls is there anything better? Billiard table will be one of the best entertainments at your leisure.
Bowling night

If you wish to go bowling with your girl, we can offer you a number of good bowling places to choose from.
Cinema

If you are a film lover and you wish to go to the cinema while in Ukraine, we will gladly arrange it for you – we will buy the tickets and upon request will provide you with an interpreter to accompany you.
Horseback riding

Horseback riding is probably one of the most romantic activities for couples. Make this day unforgettable while enjoying horseback riding and beautiful scenery together.
Love story photo shoot

Capture your love story in a photo shoot. Let a professional photographer tell the story of your love through images that encapsulate the essence of your personal romance.
We will make sure it's done by the best "story tellers" in town.
Paintball

Lots of fun and adrenaline, desire to fight and desire to win… Are you ready? Welcome to the exciting mixture of strategy, team work, action and adventure, also known as paintball.
Performance

If you'd rather enjoy the fantastic spirit of the performance, Poltava's Concerts Halls, such as: "Listopad" or the City House of Culture are the right places to visit.
Poltava nightlife

For clients, who enjoy partaking in the nightlife, Poltava has to offer à great variety of quality entertainment.
Private dance lessons

They say dancing is the best expression of one's personality. Show your lady how passionate, gentle and open hearted you are by taking her to a dance lesson. Share your love through a dance!
Romantic bike riding

Get outside and see different things, explore new areas, and experience the freedom and fun of a bike ride. This is a great no-frills date idea where you're just pedaling along, talking about all the different things that pop into view, and learning more about each other.
Romantic evening

For clients who wish to surprise their ladies with a romantic evening, our dedicated team can arrange venues, meals, gifts, live music… anything one can think of.
Romantic in-house evenings

If you wish to impress your lady by organising a Romantic supper at your apartment, you will have the chance to see our dedicated team in action. After discussing your requirements, we will decorate the apartment, we will deliver your desired food or even better, we will let you enjoy watching your meal being prepared. We will arrange romantic surprises, games, music, or anything else that would make this evening unforgettable.
Russian Baths

If you wish to experience something unique and feel the special atmosphere of a Russian Bath in Ukraine, just let us know and we will organise it for you.
Theatre

If you are a theatregoer, we certainly recommend visiting one of Poltava's famous theatres. Theatre is a complicated pastime, bridging the fields of arts and leisure and the drivers of aesthetics, hedonics, emotions, education and entertainment, to name but a few.
Check out other services available in Kiev:

Atif
It is a good opportunity to say thanks for all your team in the lovely agency with helpful employees. I have not faced any difficulties in my trip. and I met with a nice and beautiful lady. Interpreter was nice with us (Anna). My trip to Poltava was good too with a professional driver and nice lady (Alina) she also help me with everything and arranged all events. So thank you guys for everything that have been done to me. Now all my thinking is about our future and what we will end up in our journey... Thanks a lot! Atif, Saudi Arabia
Sergio Carlo Oleari
Per quanto riguarda agenzia tutto bene, servizio perfetto , sono stato assistito dall arrivo in aereoporto, bene il servizio traduttore .