| | |
| --- | --- |
| Name: | Olga |
| Age: | 42 |
| Height: | 160 cm = 5'3'' |
| Weight: | 54 kg = 119.1 lbs |
| User ID: | 01400 |



08.04.2019
Engagement in our dating agency



09.04.2019
Happy Birthday To Us!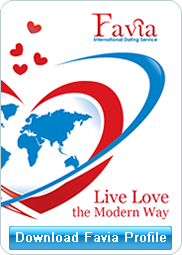 Additional Services (Kiev)
Aqua Park

Kiev Aquapark is the only Ukrainian aqua park with a sliding transparent roof. It covers an area of 25,500 sq m on 4 floors and offers visitors and array of fun water sports. The park's facilities include
* 5 pools
* Jacuzzi
* Spa zone
* Saunas
* 9 water tubes
* Bars and restaurants
* Recreation areas
Chinese tea ceremony

Are you a tea lover? We will organise an amazing Chinese tea ceremony for you and your lady in the Kiev's best Chinese house.
Curling

Have you ever tried curling - one of the most curious of all sports? Why don't you spend time with your lady, exploring something new, exciting and fun?
Design your own fragrance

Perfumes express our deepest emotions and reflect our true selves. We offer you the opportunity to create your own fragrance or the fragrance that best suits your lady… even better, spend some quality time with your girl, creating a fragrance together.
Golf

Would you like to spend some valuable time playing golf with your girl? We will gladly arrange it in one of Kiev's nicest golf clubs.
Horseback riding

Horseback riding is probably one of the most romantic activities for couples. Make this day unforgettable while enjoying horseback riding and beautiful scenery together.
Hot air balloon ride

Hot air balloon rides make a perfect romantic getaway. So do not hesitate, but jump up into the majestic world of the oldest and most romantic form of aviation. The incredible feeling of time suspended as the world drifts quietly below is one you and your lady will never forget.
Ice skating

Ice skating is a great date idea that allows you to become close to one another without the pressure of an intimate setting. It is fun, exciting and a bit extreme. Skating rinks are equipped with different lighting and music innovations to improve the mood of visitors. There are many cafes and shops around the ice stadium to rest and have a snack after activities. You can choose either indoor or outdoor ice skating rink.
Kiev nightlife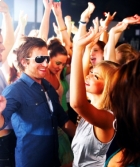 For clients, who enjoy partaking in the nightlife, Kiev has to offer à great variety of quality round the clock entertainment. From bog-standard boozers to elite cocktail joints, from classy casinos to scintillating strip clubs, from underground rock venues to hands-in-the-air house havens, Kiev has got a bit of everything - and whichever nightspot you happen to visit, it's normally going off at a hundred miles an hour. Let us be your guide to the amazing Kiev nightlife!
Love story photo shoot

Capture your love story in a photo shoot. Let a professional photographer tell the story of your love through images that encapsulate the essence of your personal romance. We will make sure it's done by the best "story tellers" in the city.
Oil painting master class

If you are interested in creating your own oil painting in only 3 hours we may arrange for you a master class taught by a professional artist. Should you want to attend the class together with a lady, you may turn this wonderful experience to a fun and "artistic date". Let us assist you in painting your love story!
Paintball

Lots of fun and adrenaline, desire to fight and desire to win… Are you ready? Welcome to the exciting mixture of strategy, team work, action and adventure, also known as paintball.
Picnic

Picnics are a truly romantic idea and a great way to enjoy an intimate meal with your loved one. Whether you choose to have a picnic under the sun or the moonlit sky, in the park, near a lake or river, in the forest, it's a truly romantic idea that will inspire passion. You may also choose between outdoor cooking over an open fire and a basket with pre-made food and drinks. The beautiful scenery will let you relax and enjoy each other's company.
Private dance lessons of your choice

They say dancing is the best expression of one's personality. Show your lady how passionate, gentle and open hearted you are by taking her to a dance lesson. Share your love through a dance!
Romantic evening

For clients who wish to surprise their ladies with a romantic evening, our dedicated team can arrange venues, meals, gifts, live music… anything one can think of.
Romantic Kiev cruise

This romantic river cruise will allow you to spend some quality time with your lady, while enjoying the beautiful views of Kiev. The smoothing power of the Dnieper River together with the light breeze and the breathtaking landscapes, promise an unforgettable romantic getaway.
Romantic night show in the Dolphinarium Nemo

Every Saturday the Dolphinarium invites all people in live to visit "Romantic night show" that gives inexpressible impressions from the performance of "animal" actors, fur seals and dolphins which is accompanied by colourful laser, light and fire show. Besides in the Dolphinarium it is possible to "communicate" with the sea artist: you can swim with the dolphins or go diving – sinking under the water to the dolphins.
Rooftop Dinner

Rooftop dining on a warm summer night is a great date idea. Give your lady a fairy tale, by taking her to one of the finest places in the city – a splendid terrace restaurant, overlooking Kiev. Here you will find pleasant ambience, exquisite international cuisine and perfect relaxation.
Sauna

If you'd like to go to the sauna while in Ukraine, we will find the most convenient location at the best possible price.
Shooting

Spending time at the shooting ground is another unusual way to have a fun date. If your girlfriend is the adventurous type, do some shooting together… and add some thrill and excitement to your relationship.
SPA date

Visiting a spa together is a very unusual but at the same time very romantic date idea. The emphasis on comfort and relaxation is the perfect way to create a romantic atmosphere. Do not hesitate to experience the pleasure of togetherness by getting this romantic spa treatment and.
Swimming

Swimming is a lot of fun and excitement, especially when you decide to share it with someone special. Why not visit one of Kiev's finest swimming pools and enjoy together this aqua adventure.
Tennis

Tennis is a great game to play as a couple. Why don't you spend some fun time, "courting" each other with a good game of tennis? Let us show you the most vibrant tennis clubs and courts in the city.
Theatres

If you are a theatregoer, we certainly recommend visiting one of our famous theatres:
Academic Theatre of Drama and Comedy , Bravo Kiev Drama Theatre, Cherny Kvadrat, Marionette Theatre, National Academic Theatre named after I. Frankî, National Academic Theatre of Opera and Ballet named after T.G. Shevchenko, National Philharmonic of Ukraine, Lesya Ukrainka Theater of Russian Drama.
Check out other services available in Kiev:

Atif
It is a good opportunity to say thanks for all your team in the lovely agency with helpful employees. I have not faced any difficulties in my trip. and I met with a nice and beautiful lady. Interpreter was nice with us (Anna). My trip to Poltava was good too with a professional driver and nice lady (Alina) she also help me with everything and arranged all events. So thank you guys for everything that have been done to me. Now all my thinking is about our future and what we will end up in our journey... Thanks a lot! Atif, Saudi Arabia
Sergio Carlo Oleari
Per quanto riguarda agenzia tutto bene, servizio perfetto , sono stato assistito dall arrivo in aereoporto, bene il servizio traduttore .